i8 Consultancy accelerates  Fajar Construction International
Since 2006, Fajr Constructions has been a leading construction company in the kingdom of Saudi Arabia. Expanding their firm to the UK is only the start of their journey to building their empire – literally.
Making visions come to life
We as humans all have the capability to visualise a goal or a dream. For many of us It may be our dream home, a new swimming pool (if your lucky enough to live in a sunny country) or maybe its that new garage you've been dreaming about. The key thing is that it all starts with a vision. An idealised dream in our minds which we believe to be perfect. The beauty of life is that dreams can come true. Construction firms play a key role in making dreams come true as through architecture and precise planning your visions can come to life. In life one of the greatest feelings is finally seeing a project come together after a long time of planning it.
Imagine a world where you could recreate the image/idea in your mind and truly see it come to life. I believe we are all creative individuals -whether we realise it or not. We have the power to design many great things…we just need help from the skills & expertise of many great constructors to build things into existence.
However, it's not easy to find a trustworthy, reliable and fast service which can deliver your dreams exactly how you want it. There are many firms out there which cannot deliver promises. It makes people suspicious and distrusting of many firms. The fear and worry that time, money and energy will be wasted trusting a company to execute a plan that will fail. Many people can relate to this and it's a challenge we face at least one stage in our lives.
I8 consultancy accelerates the business operations and formulates the strategies for Mayura International to help them expanding their business operations internationally. I8 consultancy facilitates the client to establish a branch office in the United Kingdom. With our expert team and research analysts, i8 consultancy did the extensive market research through qualitative and quantitative techniques. Our team develops the detailed business plan which comprises of extensive market research for the company; Mayura International.
I8 consultancy's experienced legal team assist the client for the legal documentation and put up the case to the UK home office with their exceptional skilful expertise. With an experience of several years, our team at i8 consultancy, make it possible for them to get their UK business visa smoothly.
With the assistance from i8 consultancy, Mayura International was able to become one stop supplier in the UK for local and international vendors with availability of every variation possible. It was possible by increasing man power and advanced machinery and more extensive network of suppliers in different parts of the world through global recognition, which was made possible through the efforts of our experienced team at i8 consultancy.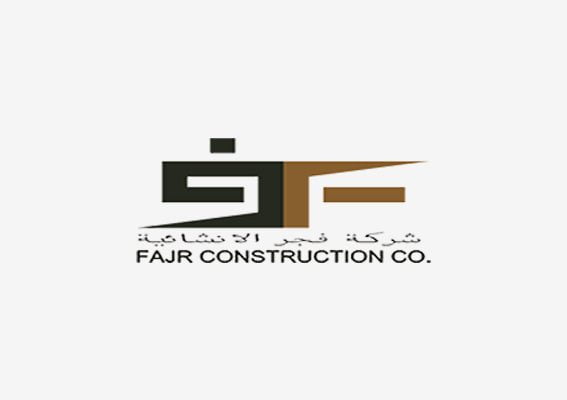 Since 2006, Fajr Constructions has been a leading construction company in the kingdom of Saudi Arabia. Expanding their firm to the UK is only the start of their journey to building their empire – literally. This firm has shown tremendous progress since its establishment over ten years ago. The main vision and aim of this company are to consistently improve their services to be recognised as the trusted service that they are.
The services they provide are not only high quality but also cost effective which means many more people can avail of their services. Their team is motivated, creative and they deliver services on time. This firm truly has drive and integrity which adds to its overall brand image of a reputable company. You can be sure that your profits are delivered on time as their team works hard to make sure everything runs smoothly.
Experience -With over 398 employees and engineers as a company they are true experts in the industry.
Credibility -Their online reviews and awards are a testimony to their values.
Reliability -Fajr Constructions is a steadfast, dependable and stable organisation. A mature key player but with fresh innovative ideas is the perfect way to describe this firm.
Precision -From every nook and cranny each fine detail is portrayed in their work. Their projects are carried out with the upmost standard of professionalism. Every miniscule detail is brought to life.
The UK Construction Market
The construction market in Britain has an explosive competitive edge. The brilliant thing about the construction market in Britain is that it has global expertise in engineering, design and architecture. Did you know that Britain are also leading the way in sustainable construction solutions? The UK has many things to offer in the construction market. Statistics show that this industry has major growth for the future. It is also a sector with considerable growth opportunities, with the global construction market forecast to grow by over 70% by 2025. The global construction industry is set to see growth of 4.3% pa until 2025, concentrated primarily in emerging economies. Alongside the amazing business opportunities in the UK there is also many great benefits such as free healthcare, free education for children and access to the worlds top-class universities. The UK is a hotspot for a healthy, stable and beautiful lifestyle for many.
Regal Investment Property Limited
Regal Investment Property Limited expanded to the UK as a branch of the parent company Fajr Constructions. There are many services which will be included:
Real Estate Services
Sub-Contracting Services
Painting
Interior decorating
Architectural designing
Plumbing and plastering
Landscaping
Roofing
Construction Management Consultancy Services
Contract Review and Negotiations
Change Order Analysis
Construction Design Reviews
Staff Augmentation
Construction cost estimating services
Risk Evaluation
Productivity Analysis
We are thrilled to have helped Fajr Constructions bring their dreams to life with the execution of their business expansion to the UK. They opted for the UK business visa which is a golden gateway of many opportunities. Not only does this path generate profit but it can also add value to your brand reputation, expertise and credibility. We are confident that this firm benefit many people's lives in the UK whilst growing as an authentic company.